It's important to look at how the big swinging dicks of Wall Street's sellside got to be where they are. While most of them will tell you their storied history within the first three minutes of meeting them, it better serves to show you in a timeline format. At first, a salesman is a young, malleable and ambitious man. After 30 years of brain atrophy, and a foggy booze-fueled journey, this man has morphed into something far more unrecognizable: A Sales Dino.  Let's take a look at how this happened.
1968: Drexel Burnham Lampert
A sample photo from the first analyst training program at Drexel
Drexel served as a great gateway to the credit business. Here, Dinos-In-Training sat in a fast-paced x-shaped trading floor gauntlet, with Michael Milken at the center. Drexel would go on to form millionaires and titans of the hedge fund industry, and… a few proud riskless-model bond salesmen.
1981-2008: Morgan Stanley
Holding Trophy For 1982 Bond Salesman of the Year
After a few glorious years of driving a convertible down the PCH, you were lured by an insanely overpriced guarantee to come back to New York City. They even paid for housing. Whatever it took: they needed to attract a man suitable of this type of highly-skilled niche work. It is at this bank that the Dino really earned his stripes. 27 years of steady pay, tenure, relationship-building, and doing things that sounded important to people at cocktail parties. Would he retire at this firm? Probably. I don't see why anything would ever chan-
2008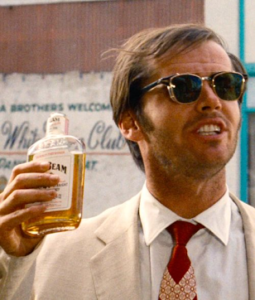 Aaaaannd it's gone. Whatever. It's time for something new anyway. The Dino has put in his time working for the Corporate Man, and that trade has been played out. Bonuses not being paid out. Deferred stock. It's time to spend time with the kids and think about if it's worth it to even be in this business anymore…
2008: Two

 Months Later

, Miller Tabak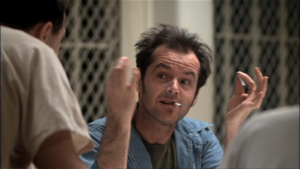 It's time to make some fucking money. The only thing more expensive than the divorce is the liberal arts college tuition. So when a headhunter calls telling you he has an opportunity to "get in at the ground floor at a large international Peruvian bank," you might say: Tell me a little more about this Peruvian bank. Or, even better, you can start tomorrow at a sellside firm you didn't even know existed until 15 minutes ago. Hansen & McClary Capital Associates. HMC Co. It sounds made up. But it probably exists.
2009: Janney Montgomery
A year later, the firm's core competencies- which consist of trading very little and paying you even less-  don't align with your enriched background of 19 years at an established bank in an insane bull market. You feel con'd. You tell people you worked with the founder of Goldentree at one point.  And a couple other people you used to work with- they don't even work anymore!  You won't take this. It's time to call that fucking headhunter back and go to a new place.  This time it's going to be different.
2010: Cantor
You wound up here. It happens.
2011: Back to Janney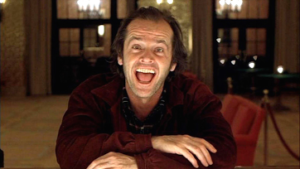 The repo trade! You didn't think it was possible to go back to a firm that you felt had wronged you in the past. But desperate times call for desperate measures. And the management team you hated is long gone. So this time it will be diff-
2012: Peruvian Bank Experiment
You got a guarantee. At this point in your career, anything resembling a bank sounded comforting. And hey, they are making a real effort to start up a business. El Banco Peru was throwing out guarantees left and right.  They meant BUSINESS. You were a little skeptical when you discovered there wasn't air conditioning in the building and they didn't have Bloomberg terminals, but that would be taken care of soon. Unless,
El Banco Peru didn't make it.  Something about trying to start up a business where there were already 169 counterparties in a declining trading environment. That's OK. It's time to spend some time with the kids. Maybe do something you care about for a change!
2013:  Internet Startup Experiment You Found Out About On LinkedIn
Imagine a world where all your meals came in sip-able juiceboxes. Sounds…a little bit like the future?  That's what you thought when you decided to forego a salary to take a 1.5% equity stake in this startup. It beats bond trading…until a year later when….
2014 to Present:  I'm Back
After bouncing around from place to place- you realized you no longer have the capacity to do anything else except forward Bloomberg runs and get drinks with custys. Times have gotten tough-  trading volumes are down- and by the math of this article you're about 70 years old- but you'll keep on coming in and pushing that rock up the hill.  Maybe tell the new kid about your time at Drexel, driving that convertible down the PCH, beating on, boats against the current, borne back ceaselessly into the past.
The sales clerk looks at his water cup. It shakes every couple seconds in conjunction with a loud thump that is heard on the trading floor.  The thumping gets louder as it gets closer. The sales clerk looks up, and its you.